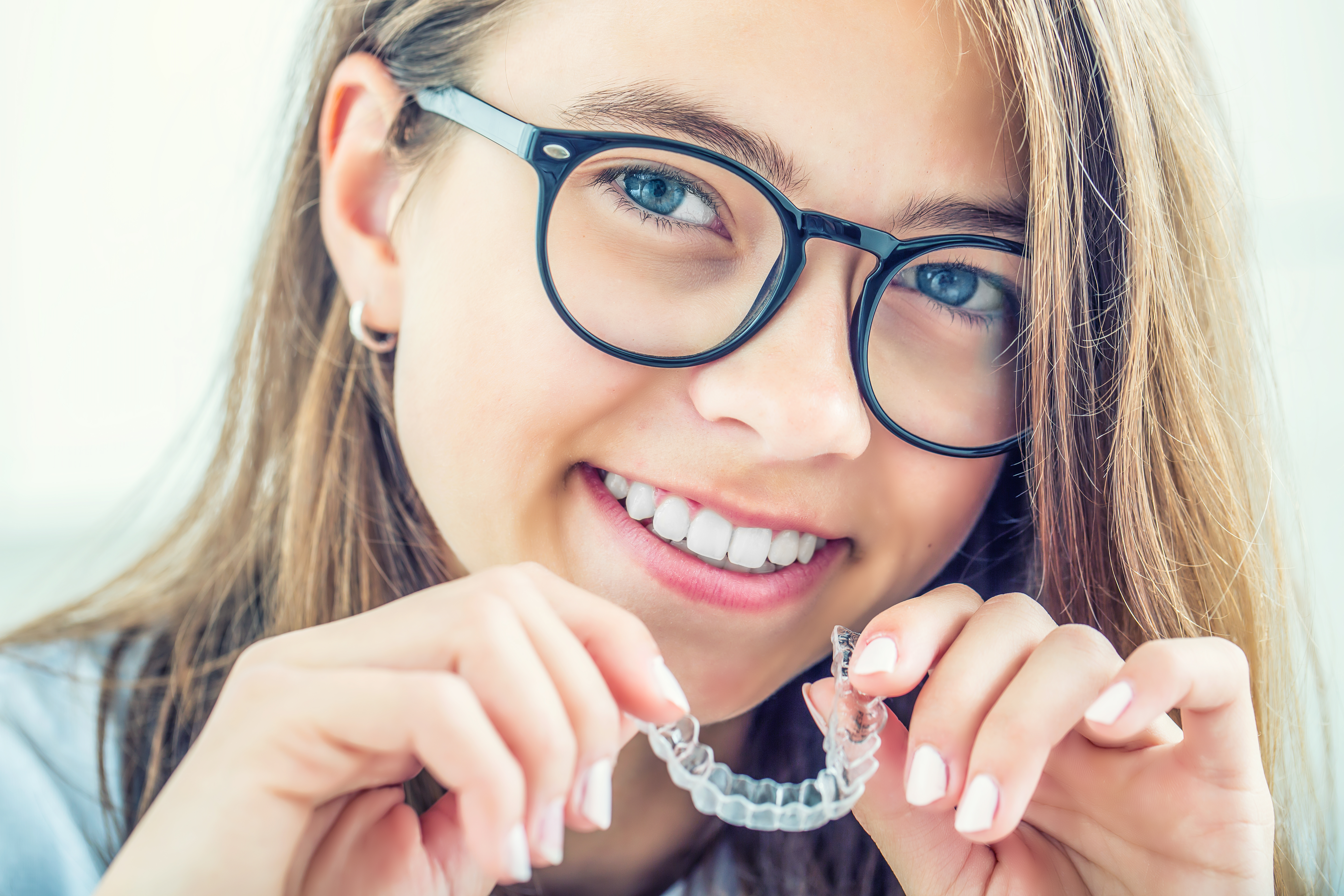 The duration of Invisalign treatment differs from patient to patient.
Invisalign is a great option for those who are looking to straighten their teeth without the use of braces. The treatment can be done in as little as six months, or up to two years depending on the severity of your dental issues. How long you wear Invisalign will depend on how severe your issue is, as well as the type of results you would like to achieve.
If you have an issue with overcrowding, for example, your treatment will take longer than someone who doesn't have any crowding problems but would simply like to resolve mild misalignment.
Read on to find out more about the factors that will affect the length of your treatment, and what you should know about the process…
How long does Invisalign take?
The duration of Invisalign treatment differs from patient to patient, but in most cases, it takes two years or less to achieve effective results with clear aligners. For some people, treatment can be as little as six months.
The duration of your treatment will depend on the complexity of the orthodontic issue that you would like to resolve. Some of the issues that can be addressed with Invisalign include crowded and crooked teeth; large gaps between the teeth; over bite, in which the upper teeth overlap the lower teeth; and underbite, in which the lower teeth protrude beyond the upper teeth. If you have an alignment or bite-related issue that you would like treated, but are not sure if Invisalign is suitable for you, it is advisable that you arrange a consultation with your orthodontist.
What affects the treatment time?
Invisalign clear aligners need to be worn for up to 22 hours each day in order to achieve optimal results. They work by applying constant pressure to the teeth, which forces them to move into better positions gradually over time. There are a few factors that can affect one's overall treatment time, one of which is the type of spacing or crowding issue that you have.
Another factor that can affect the length of your treatment time is your age. Younger patients tend to have teeth that are easier to realign. That said, it is never too late to seek orthodontic treatment and Invisalign is often an effective choice for adult patients.
One of the most important factors in a successful Invisalign treatment is how compliant you are when it comes to wearing your aligners. In order to achieve excellent results in the expected time period, it is essential that you adhere to any specific instructions that your orthodontist gives you, and that you wear your aligners for 20 to 22 hours a day.
How can we help?
The duration of your Invisalign treatment will depend on a few factors, including the type and complexity of your concern, your age, and your level of compliance. If you're considering getting Invisalign but are unsure about how long it would take to see results, speak with your orthodontist. They can help you understand what options are available and find one that best suits your needs. At Smart Smile Orthodontics, we understand that each patient is unique. For this reason, we tailor treatment plans to suit your individual needs and aesthetic goals.
One of the most popular treatments that we offer is Invisalign. When you come in and see us for your initial consultation, we will let you know what to expect based on the severity of your concerns, as well as your desired result.
If you would like to find out more about Invisalign clear aligners, please have a look here.
If you don't think Invisalign is right for you and you would like to explore other orthodontic options, we can help. We offer a broad range of orthodontic solutions at our practice in Ballina. To see the full range of services that we provide, please have a look here.
If you are ready to arrange a consultation with the Smart Smile Orthodontics team, please give us a call on 02 6686 6705 or get in touch with us here.
Don't forget to share this via Twitter, Google+, Pinterest and LinkedIn.