Orthodontist Brisbane
Orthodontists servicing the Strathpine, Ferny Grove and Brisbane areas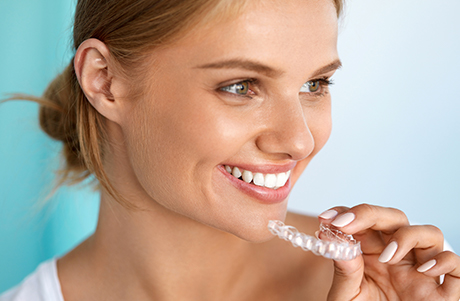 Adult Orthodontic Options
Did you know adults getting braces account for 30% of all orthodontic patients?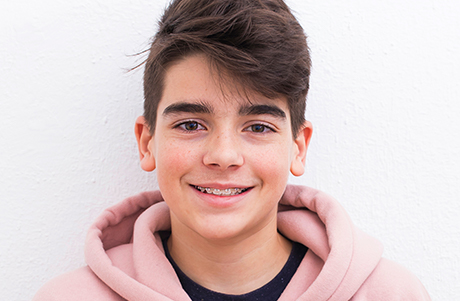 Teen Orthodontic Options
An ideal time to get braces as the jaw is still malleable which could make treatment faster.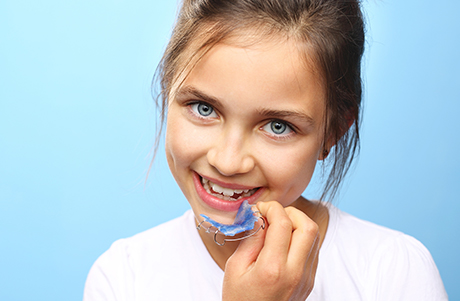 Kids Orthodontic Options
Orthodontic care for kids is usually a pre-emptive treatment.
Orthodontics can help improve your smile
We specialise in orthodontics, which is the branch of dentistry devoted to the diagnosis and correction of tooth and jaw malalignment with braces and other means.  Our goal is to help our patients reach the highest level of oral health possible so that they may enjoy the benefits of a comfortable, functional, attractive smile.
We are committed to excellence in all our services to our patients and their families. We pride ourselves on our high levels of care, skill, judgement and comfort. We work as a team to foster an environment that supports and encourages each other and enhances the lives of all those we touch.
At Smart Smile Orthodontics we are excited to introduce to you our practice and inform you of what you should expect from your experience with us. We look forward to a long and positive relationship – one we are confident you will be happy to recommend to your family and friends.
What can orthodontics do for you?
From children of 7 through to adults in their forties, orthodontics can help you. This branch of dentistry provides you with a range of options to straighten your teeth. Smart Smile Orthodontics offer everything from early intervention orthodontics through to metal braces and Invisalign. Orthodontics can straighten your teeth, realign your jaw and help to improve your oral health. Straight teeth are, after all, easier to keep clean and so are less susceptible to problems in the way crooked teeth are.
Located in Brisbane, Smart Smile Orthodontics was formerly called Dr Susan Barber Orthodontist. With our new website and new name, we will be providing the same level of care and service to our community.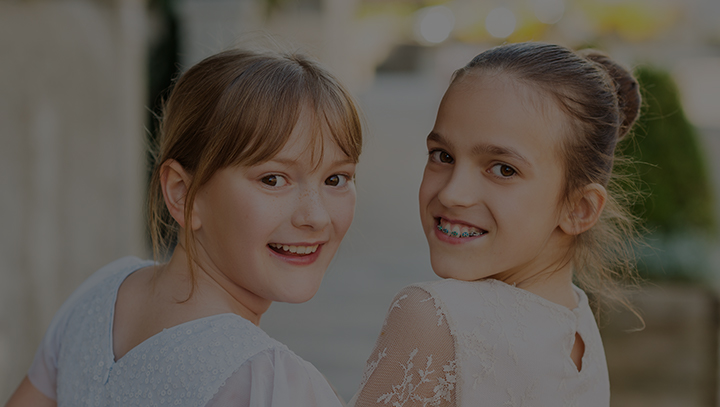 Straighter teeth without braces
For patients who are looking for an option that doesn't involve braces, Invisalign can be the perfect option. Because this treatment does not require braces, there are no tightening appointments and no worries about brackets or o-rings breaking. Instead of braces, Invisalign uses a series of clear aligners that are worn for two weeks before replacing them with the next set of aligners.
From a more day-to-day point of view, this treatment won't force you to change your diet. You can take the aligners out to eat and drink. The aligners are clear so they are a discreet option too. To find out more about the benefits of Invisalign, click the link below.
The tried and true method for straighter teeth
For effective, reliable results choose metal braces. One of the oldest forms of orthodontics, metal braces have been modified and modernised for improved results.
Now subtler than the stereotyped image, metal braces provide predictable results. Whether you are 13 or 35, metal braces can be the best solution for many orthodontic situations. And to make braces a little more aesthetically interesting, you can choose the colour of your bands and o-rings.
The benefits of early-intervention orthodontics
Not all advancements in orthodontics are technological. Orthodontists now can help children's jaw and tooth development. Using early-intervention orthodontics helps children's jaw grow to accommodate all their teeth. This can, in some cases, prevent the need for orthodontics later in life.
Braces for kids
At Smart Smile Orthodontics, we also offer braces for kids. These are not as extensive as normal braces, because the aim of this treatment is to straighten milk teeth to improve how adult teeth erupt.
The teen years are an ideal time for orthodontic care
Between the ages of 13 and 17 is the ideal time to get orthodontics. This is because the jaw has not finished developing, and so is more malleable.
Smart Smile Orthodontics offer Invisalign and traditional braces to suit teenagers of different orthodontic needs. Invisalign for teens has been a popular option allowing teenagers to have a discreet, lifestyle friendly option for straightening their teeth. Because the aligners are removable, it does not negatively impact diet, or social situations.
For teenagers whose orthodontic needs preclude Invisalign, traditional braces are an effective, reliable option. Metal braces are more subtle these days, and provide quality results.
Adults can get straighter teeth too
30% of our patients are adults who want straighter teeth. Treatments are not as bulky or unpleasant as they used to be. And as the technology has advanced, so too has our ability to treat adult patients. With innovations in orthodontics, we can provide patients with braces-free options for straighter teeth.
We also offer metal braces and tooth-coloured braces. Both these options involve brackets and wires placed on your teeth to straighten them to their desired position. Tooth-coloured braces provide a more discreet alternative to metal braces while still giving the same predictable results.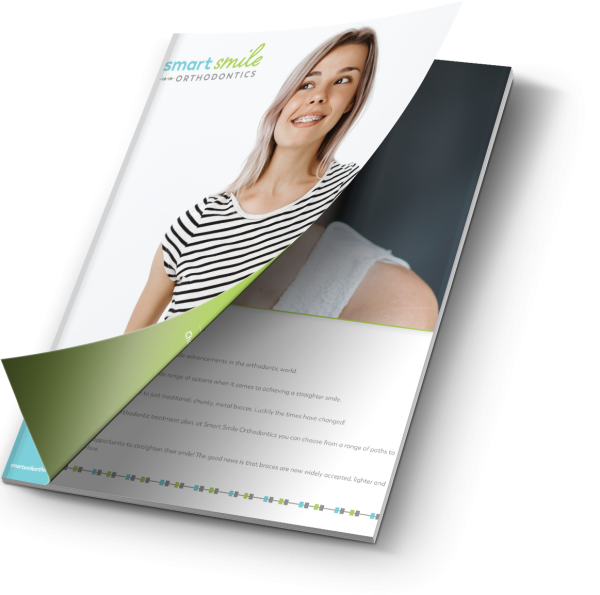 Book a consultation
Please fill the form to book your consultation. The friendly team at Smart Smile Orthodontics look forward to seeing you at our clinic soon!